Top 3 things that you can be doing this week to aid recovery
Drink more water than you care to drink
Eat clean and eliminate inflammatory foods (grains, legumes, dairy)
STRETCH at work, at home, by your car in the parking lot…just get it done!
STRENGTH
Strict Single Arm DB Press
10X5 (5L/5R)
WODS
A)  Run to Bering FOR TIME. MAX EFFORT
B) 30 KB Swings
30 Goblet Squats
20 Slam Balls
20 T2B
10 Pullups
10 Burpees *touch pullup bar each rep
NO CLOCK. Just get the work done.
* post times/loads to comments
"We are fat and sick and dying because we have handed a basic, fundamental and intimate function of life over to corporations. We choose to value our nourishment so little that we entrust it to strangers. This is insanity. Feed yourselves. Feed your loved ones. And for God's sake feed your children." – Alton Brown
Recommended Reading
PR Corner – Check it out!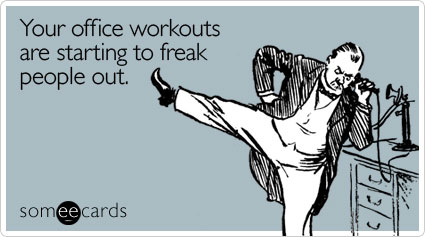 Doing spiderman stretches behind your office desk….#crossfitproblems